The King returns! Lebron goes back from Miami Heat! He earlier became the free agent declared transition in Cleveland Cavaliers where he played at the beginning of the career.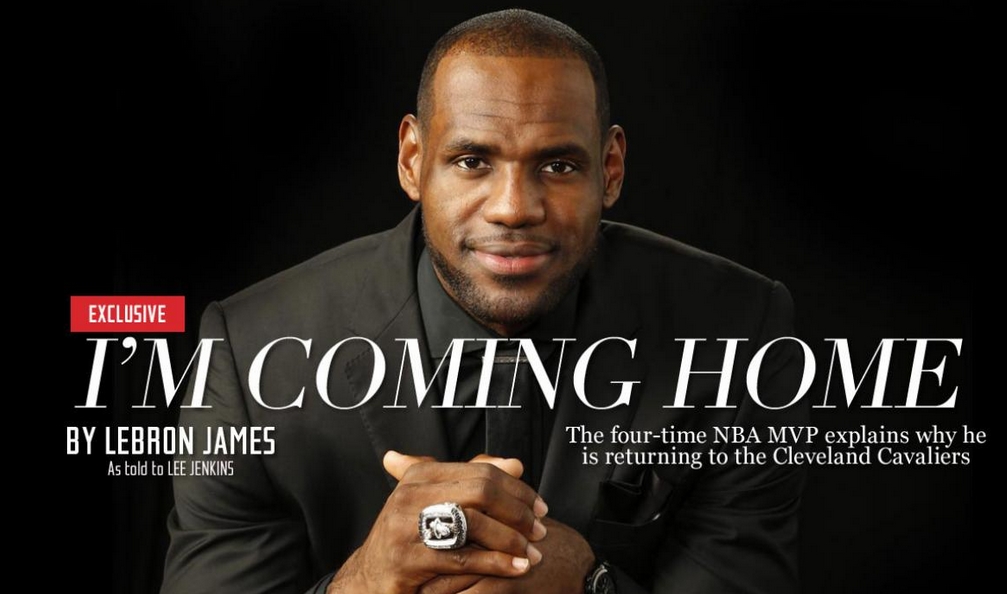 On July 1 James became beyond all bounds the free agent, having terminated the contract with Hear. It used an option in the contract which expired at the end of a season 2015/2016.
Before it was reported that the 29-year-old superstar will make the final decision on the future after negotiations with the president of Miami's Pet Riley. After the meeting, it became known that James remained it is dissatisfied with negotiations, and is inclined to return to Cleveland.
Now it is expected that Miami will be left by one more leader of team Chris Bosch. He conducts active negotiations with various clubs, and the main applicant for the basketball player the Huston Rockets club is considered.
James spent the first seven years of the career in Cleveland which in 2003 chose it on a draft at the first number. There he could not win the championship then in 2010 he united with Bosch and passed into Miami where for four seasons four times reached the final of NBA.
James – a double conference champion and quadruple MVP of NBA. He 10 times participated in All Star Games, seven times entered into the first national team of stars. On average for career in the regular championship he gathers 27,5 points, 7,2 rebounds and makes 6,9 assists. In the playoffs these indicators are even higher: 28 points, 8,4 rebounds and 6,4 assists.
I hope he will earn our trust back soon, good job Lebron on realizing that your place is here – with us!